Professional Hook Tying Service
Many anglers find they do not have the time or just find it cumbersome, so why not have your hooklengths tied by me. I can tie from 2" upwards.
All hooks tied to less than 12" will be boxed in the GURU rig cases supplied. All hooks over this requirement will be spooled on to the GURU spools. I will put 10 hook lengths on each peg into the Guru Rig box. 8 hook lengths will be put onto each of the Guru Rig spools.
Each box/spool is labelled using a laminated print, which is weatherproof.
All hook tying is done on the ZT Pro & also incorporates hairs to spade end hooks.
Spade Ends
More Information
Hair Rigs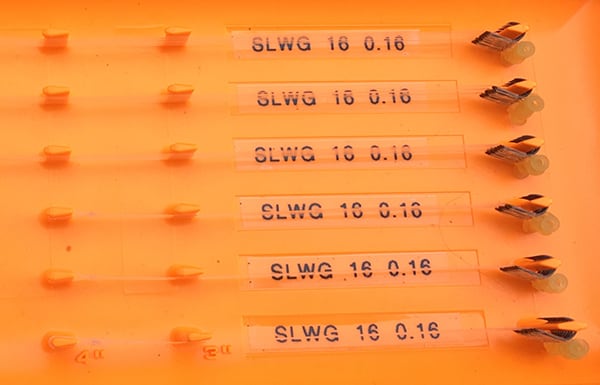 More Information
Minimum quantity for all orders is 60 hooklengths.
I stock the following hooks & lines: If you require any other that are not listed below, let me know on your order enquiry and i will get them into stock.
HOOKS: Guru, Kamasan, Preston & Drennan
LINE: Guru N-gauge, Preston Reflo, Drennan Supplex, Guru Pure Flurocarbon & Drennan